Bring the whole family to this free, immersive Noongar celebration.
Over five nights in Supreme Court Gardens, Song Circle surrounds you with music, dance and light. Experience this stunning performance from all sides as singers and instrumentalists perform songs in Noongar language reflecting on animals and environments from Perth through the Great Southern to Esperance, as dancers respond to the music on a ring of sand surrounding the stage.
Song Circle is a newly imagined Noongar-led futurescape brought to you by Boomerang and Spear, the extraordinary team behind Perth Festival 2022's Noongar Wonderland. Theatrically brought to life by lauded director Kylie Bracknell (Director of Hecate, Fist of Fury Noongar Daa and co-director of Noongar Wonderland), songs emerge from the Restoring on-Country Performance research of Professor Clint Bracknell. 
Performances of Song Circle feature Maatakitj, percussionists Arunachala and Talya Valenti and a variable cast of singers and dancers, including Kylie Bracknell, Rubeun Yorkshire, Ebony McGuire, Bobbi Henry, Jack Collard, Janine Oxenham, Rachel Collard, Della Rae Morrison, Charley Caruso, Simon Stewart, Shaquita Nannup, Lila McGuire and Dylan Collard.
As you move between Song Circle and Fire Gardens you're invited to stop by Keelap (campground), a meeting place for art and cultural exchange. Sit around the fire taking in a land installation created by Mitchella Hutchins and Elaine Clocherty and listen to stories told by Mitchella with Elvis Moody, Richard Nelly and Vivian Brockman-Webb. Linger a while to engage with the artists as they share artefacts and knowledge from this place.
Event and Ticketing details
Date and time
| | |
| --- | --- |
| Date | Wed 4 - Sun 8 Oct |
| Time | Performances every half hour from approx 5.30pm – 9pm |
| Duration | 15 minute performances |
Tickets
| | |
| --- | --- |
| Free | This is a free event and no tickets are required |
Location
Supreme Court Gardens
Barrack Street and Riverside Drive, Perth, WA, 6000
Get directions
Accessibility
Event notes
Key Event Information
Road Closure 
Thursday 5 October – Sunday 8 October
Road closures will be in place on the corner of Governors Ave & Terrace Rd between 3pm-11pm.
No access to Governors Ave via Riverside Drive.
Any vehicles parked in the road closure area will be towed.
CPP Terrace Road Carpark and Perth Concert Hall Carpark will remain accessible via Victoria Ave.
View the road close map here.
EverNow | Free Shuttle Bus
Get to all three events!
Operates 7–10pm Fri 6, Sat 7, Sun 8 Oct
Runs every 5min
Make your way to all the events in one night by getting the bus travelling between Kings Park and St Georges Tce.
Travelling

 

to Kings Park from St Georges Tce bus stop 10081 (St Georges Tc Stand M before Barrack St) adjacent to Council House.
Travelling

 

to St Georges Tce from Kings Park bus stop 10113 (Kings Park Road) adjacent to Dumas House.
Accessibility Information
Access to the perimeter of the gardens is via a gravel pathway.
The gardens is a level lawn; all patrons will be required to traverse grass to reach the viewing area.
If you have a specific access enquiry please contact the team via email.
More About Song Circle
Song Circle sustains old practices of singing and dancing for boodjar while doing something completely fresh. Repeated ceremony cycles evoke and praise features and creatures of the landscape we love and belong to.
As the sun sets, dancers weave around a central circle of voices and percussion. Electric lights and electric guitar – which arrived in the southwest a good decade before the didgeridoo – accentuate the colours and tones of boodjar. 
Song Circle is a gift to our place and to the future generations who will sing even louder, dance even prouder and continue to manifest the intrinsic connection between people and place.
At its centre, new Noongar songs created by Maatakitj honour the long line of torchbearers and trailblazers who have sustained Noongar language and nourish an ever-expanding creative collective.
Listen to the songs online here.
Demangka
Groundwater is ancient and nourishes everything above it, an invisible kiss of life beneath our feet. It moves incredibly slowly and rises as lakes and wetlands.
Woordawoort
Dragonflies hover above the water, keeping their distance from each other. They dance, quickly moving away when they get too close.
Yornan
When bobtail lizards come out of semi-hibernation as the weather warms up, the first thing they do is going running around looking for their lover. Bobtail lizards mate for life. This is their love song.
Midjal
Light rain comes in from the west and drafts east, painting the bark as the peppermint trees chatter.
Bindara
A big lightning storm sings and dances through the dark rain clouds.
Dwerdawanart
Dolphins swim in from the ocean and up the river in packs, like dogs playing. Noongar can communicate with them, singing out and hitting the water.
Baamba
Stingrays hide on the ocean floor and cover themselves with sand. You can sometimes hear them beating the water as they swim.
Kworlak
Bull-sharks swim in from the ocean and up the river into fresh water as the weather gets warmer. No other sharks do this, and the bull-shark has always done it.
Boodjar
Country lets us know we are here today but sooner or later, we all turn to dust.
Director, Co-Producer and Lead Performer  Kylie Bracknell
Composer, Co-Producer, Music Director and Lead Musician Maatakitj (Clint Bracknell)
Cultural Advisor Roma (Yibiyung) Winmar

Lighting Designer Mark Howett
Stage Artist Alta Winmar
Intermission Sound Design Jeremy Turner, Ned Beckley and Josh Hogan
Intermission Narrator  Trevor Ryan
Stage Manager  Sue Fenty

Lead Performer Janine Oxenham
Lead Performer Rubeun Yorkshire
Performer Rachel Collard
Performer Jack Collard
Performer Dylan Collard 
Performer Bobbi Henry
Performer Ebony McGuire
Performer Lila McGuire                                        
Performer Shaquita Nannup
Performer Simon Stewart
Lead Percussionist Arunachala
Singer Charley Caruso
Singer Della Rae Morrison
Percussionist Talya Valenti
With thanks
David Collard, Mitchella Hutchins and Waljin Consultancy, Patricia Morrison, Len Collard, Rayma Morrison, Iain Grandage, Becky Sterrett, Yelamaya, Mason, Kavya, Riley, Jali, Judy and Russell Bone, Christine Farmer, Kendra Morrison, Ezzard Flowers and Gorenang Moortabiin, Wanika Close and Annie Dabb.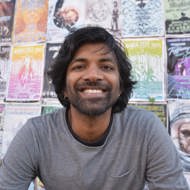 Arunachala is a music maker and percussionist. Creatively laying down solid backbeats for the last two decades, he released his debut album 'To Begin' in July 2022. Arunachala draws influences from the street beats of his Malaysian childhood, sub-continent roots, love of the blues, and quality formal study at the West Australian Academy of Performing Arts. He has toured, recorded, and gigged with some truly amazing Australian and International musicians, like Gina Williams and Guy Ghouse, Yabu Band, Blue Shaddy, The Dave Mann Collective, and Lloyd Spiegel. His latest creative outing sees him recording with the incredibly talented Noongar artist Maatakitj and sitting in the rhythm seat of the Song Circle.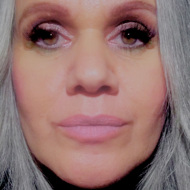 Della Rae Morrison is a Bibbulmun woman of the Nyoongar Nation of the South West of WA, with 30 years experience in the arts in Australia. Della first started with Jimmy Chi's Aboriginal musical Bran Nue Dae in 1989 and has never looked back. She went on to perform in Headspace with Yirra Yaakin Theatre Company, Jimmy & Pat Meet the Queen, Red Alert and Bratwurst & Damper with Deckchair Theatre Company, Perth Theatre Company production of An Oak Tree, Fifty Shades of Black with Yorga Waabiny, she played the part of Mrs Egg in the Australian Television Series Lockie Leonard originally screened on the Nine Network in 2007, Shakespeare Sonnets in Nyoongar with Yirra Yaakin Theatre Company, Mudskipper Production of Banned for the Perth Fringe Festival 2018, performed in the Tasmanian Performs production of The Season 2018 and most recently thoroughly enjoyed performing as Hecate in Yirra Yarkin Theatre production of Hecate for PIAF 2020. Della is the Music Director for the Madjitil Moorna Choir and looks forward to upcoming performances around Perth, with the choir and with her ensemble Della Mob. Della was also part of the PIAF 2021 performance 'Place of Dreams', Beside and Witness Stand. And most recently performed at the Dunsborough Songfest with her choir Madjitil Moorna and danced at the Wardarnji Festival with her Boss Arts Creative crew.
Festival Director for the Makuru Arts Festival in Kalamunda Co-Producer of The Chocolate Martini on NITV
Co-Director of The South West Aboriginal Entertainment (SWAE) Co-Founder Western Australian Nuclear Free Alliance (WANFA)Co-Founder of The Madjitil Moorna ChoirWAMI Award Winner for the song of the year in the World Music category for 'Ngank Boodjah'
NAIDOC Winner 'Artist of the Year' 2007
NAIDOC Winner for 'Business of the Year' 2007 for SWAE
Winner - Best Female Actor 2021 for Yirra Yaakin Production of Hecate 2020 PAIF
Nominated Best Actor in an Independent Production (Female) "Banned" Performing Arts WA Award
Best Female Actor 2021 for Lead Role in Yirra Yaakins Theatre Company 'Hecate'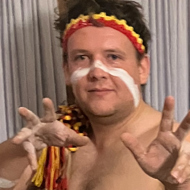 Dylan Collard is a Wadjak and Balardong Noongar and currently runs his own business called Kalyakoorl. His aim is to ensure Noongar language continues into the future - forever.
Originally, Dylan studied a Bachelor of Laws and Bachelor of Arts at UWA, but upon graduating realised he had a passion for educating and working with young people.
He did the Teach for Australia program where he was placed at Balga SHS whilst completing a Master of Teaching. He initially taught English and History and Politics.
It was there Dylan became interested in teaching Noongar as his Aunty Donnelle was doing it. He enrolled in the Department of Education's Aboriginal Language Teacher Training course at the end of his first year of teaching and has been teaching and learning Noongar language ever since.
After 4 years at Balga SHS, Dylan then taught at Wellard PS for 2 years before deciding he wanted to be able to share some of his language on a wider basis and as such formed Kalyakoorl.
He now runs classes in Vic Park for all ages as well as kids classes. Dylan also runs introductory Noongar language programs for schools and other organisations.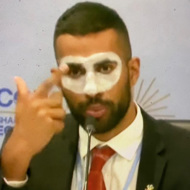 Jack Collard's connections to Whadjuk lands and waters come through Bennell and Blurton ancestral bloodlining, with connections east through Collard, Kickett and Fleay lines.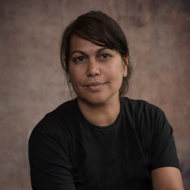 Janine Oxenham is a Malgana Yamatji woman from the Shark Bay area in WA, and grew up on Yinggarda Country in Carnarvon. She has choreographed and performed as a freelance contemporary Indigenous dancer for numerous festivals and projects in Regional & Metro WA. Janine has a love of working with community to tell Indigenous and Non-Indigenous Stories through movement & performance art. Recently, Janine has enjoyed working in theatrical and experimental movement.
Maatakitj is Noongar singer-songwriter and guitarist Clint Bracknell from southern West Australia. Cosmos Magazine named him one of 50+ Indigenous People Changing the World. Maatakitj, Clint's nickname, means 'legs like spears' and he reimagines new songlines as electrified desert blues and dance music. 
 
Maatakitj has collaborated with the internationally renowned Kronos Quartet and partnered with ARIA-award winning producer Paul Mac to produce dance album Noongar Wonderland. He has performed at major festivals across Australia and supported iconic artists including the late Archie Roach. He also starred in a lead role for Fist of Fury Noongar Daa, the audacious and ground-breaking Noongar language dub of the 1972 Bruce Lee film. 
 
As a Professor of Music, Clint investigates connections between song, language, and landscapes while working on significant projects to improve Indigenous community access to cultural heritage collections. Bracknell holds a PhD on Noongar song and has received numerous awards and nominations composing for Australian stage productions over the past two decades.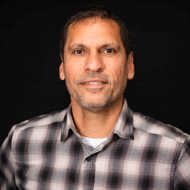 Simon Stewart comes from Broome in Western Australia, Simon's cultural heritage extends from the East Kimberley region of the First Nations peoples of Gooniyandi, Jaru, Kija,and Miriwoong. 
Simon Studied Dance at NAIDSA College of Dance in Sydney, The 'National Aboriginal Islander Skills Development Association'. Simon's training in Dance encompassed training in Cultural Aboriginal dance techniques from Northern Territory NT, Torres Strait Islands, Central Desert, and various Western dance technique's - Martha Graham technique, Merce Cunningham Technique, Jazz, Tap and Ballet.
Simon has worked extensively on remote community youth Dance projects - East Kimberley, Northern Territory, and Perth metropolitan. 
Simon has been a sessional Lecturer with Edith Cowan University in WAAPA's Aboriginal Theatre Course in Broome and Perth since 1999.
Simon's professional work as performer/Choreographer - Company Lian- Paris, 8th Pacific Arts Festival New Caledonia, Buzz Dance Theatre Perth, Yirra Yaakin Theatre Company Perth, OCHRE Contemporary Dance Company Perth, Phillip Walley Stack International Perth, Strut Dance Company Perth, Ausdance WA, Sand Piper Productions Perth, 2012 Australian Dance Awards Perth, John Curtin College of the Arts Perth,  The Intercultural Institute Singapore. Choreographer/performer 'Crossing Boarders' collaborative theatre project WAAPA and Ryerson University Toronto, partnership - European Theatre and Film Institute. 
The 'Song Circle' team will be wearing the colours of Noongar Boodjar. Shades of ochre, kambarang blooms, the river's hues in sunlight and the colours of the sun setting in the western sky. They wear linen as this material promotes positive energy. Some of the accessories worn have been hand made by the team here on Noongar Boodjar with fibres sourced from special locations across Noongar boodjar.
Our Other Events